A new tool is available for users using 7VPN on MacOS (amd64/arm64) operating system, who are having problems with unexpected 7VPN crashes.
The tool will facilitate the process of deleting a user profile and resetting the application settings. 7VPN Remove Tool allows you to safely and effectively remove an existing 7VPN user profile and reset all related settings, which makes it possible to restart and change the application settings according to your needs.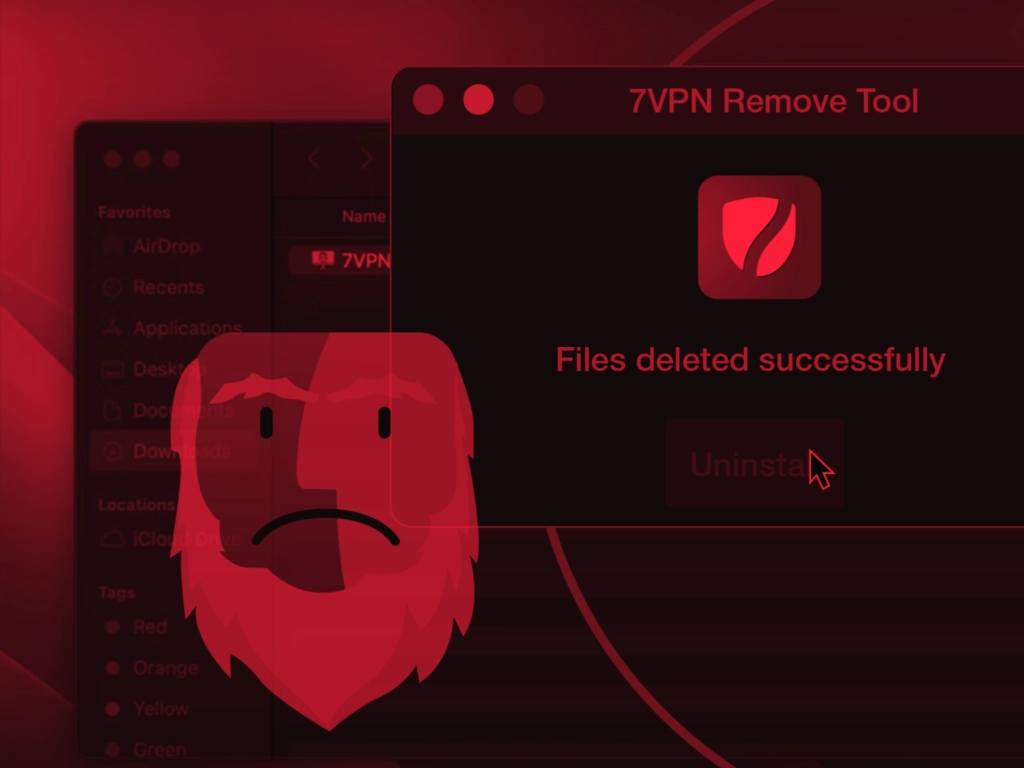 Follow these simple steps to use the tool:
Download 7VPN_Remove_Tool.zip to your computer.
Run 7VPN Remove Tool by double-clicking the executable file or by running it from the command line.
In the 7VPN Remove Tool window that opens, click the Remove button.
Wait for the uninstall process to complete. The tool will delete your user profile and reset 7VPN settings.
Launch the 7VPN app again. You will now have a new profile and can change the app settings as needed.
Video of the tool installation process:
Using the 7VPN Remove Tool will allow MacOS (amd64/arm64) users to remove the old profile and create a new one for maximum security and usability of 7VPN on MacOS.
The tool can be downloaded from the link.
We also recommend that you always use the latest versions of the application to ensure your security and stability. For maximum security and ease of use of 7VPN, upgrade to premium plans.