We communicate, shop, work, and entertain ourselves online. The manifold benefits aside, this also puts our privacy and security at risk.
Suppose you neglect cyber-hygiene best practices, such as avoiding public Wi-Fi, creating strong, unique passwords for every digital service, and keeping devices updated. In that case, government agencies and hackers can easily track your online activities and steal personal data.
In 2021 alone, cybercriminals published over two billion (!) records containing user login credentials, marking a 35% increase from the previous year. And many seemingly democratic counties like Sweden, Australia, and France run intrusive cybersurveillance programs, invading their citizens' privacy.
VPNs, or virtual private networks, can minimize the shortcomings of living in the digital era.
In this article, 7VPN will answer the following questions:
What is a VPN?
What is a VPN used for?
What types of VPN services are there?
And what should you know before you download VPN?
What Is a VPN?
A virtual private network is a solution that secures and encrypts all communication between internet services and devices attempting to access them. VPNs hide your IP address and drive traffic through a remote server. This server can be located in any country. When launching a VPN session, users can specify their preferred location.
How to Use a VPN
To anonymize your online activity, you must first choose a free or paid VPN service, download the app on your PC, tablet, or smartphone, and register an account.
Next, you select a particular server location from the list of supported countries.
Congratulations! You get access to the content you're after — e.g., a local online store, news portal, or streaming platform. As long as the VPN service is on, it would appear as if you are physically in the same location as your VPN provider's remote server.
What Are the Key Types of VPN Solutions?
The next section of our "What is a VPN?" article is dedicated to some commonly used types of VPN services:
Remote access VPNs help users from different locations safely connect to a private network — for instance, applications and services within your company's IT ecosystem.
Site-to-Site VPNs establish secure connections between two and more networks. Such VPNs are frequently used by businesses operating in multiple locations and companies that join forces with other organizations, merging their technology systems.
Personal VPNs provide a reliable and private connection to the web for ordinary users without a complex, hard-to-maintain IT infrastructure. Essentially a software-as-a-service (SaaS) solution, a private VPN is developed and maintained by a technology company specializing in cybersecurity. Private VPNs can be installed on PCs, smartphones, and tablets.
How Does a VPN Work?
Now that you know what a VPN is, we must raise another important question: how do VPN services work?
If you have five minutes to spare, check out our latest blog post that covers the matter in detail. Otherwise, here's a less technical but equally extensive rundown of virtual private networks' capabilities.
Virtual Private Networks Disguise Your IP Address
When connecting to the internet without a VPN, your device generates requests to various websites — or, to be exact, the servers they're running on. The servers then return data to your device.
But what is a VPN connection exactly?
The process described in the previous paragraph is called an internet protocol (IP) exchange. Your connected appliances — smartphones, connected security cameras, and even door locks — have unique IP addresses. When visible, these IP addresses can reveal your whereabouts — or, to be exact, the place where your internet provider's servers reside.
And while hackers or cybersurveillance specialists cannot detect your identity, phone number, or precise location by seeing your IP address, they can use it to trace your digital footprints across other websites and services, eventually laying their hands on sensitive information.
A reliable VPN service will connect you to an encrypted server, masking your actual IP address. It's usually enough to throw hackers and security agents off the trail.
VPNs Encrypt Your Traffic
In addition to providing an alternative IP address, VPNs render your internet traffic unreadable to third parties.
The process, called encryption, may rely on several techniques, including asymmetric and symmetric encryption. The former involves exchanging public and private keys to establish a secure connection between your device and the remote server. The latter is used for secure data transmission.
Thanks to encryption, no hacker or surveillance organization can interpret your data — even if they intercept it.
Why Use a VPN in 2023?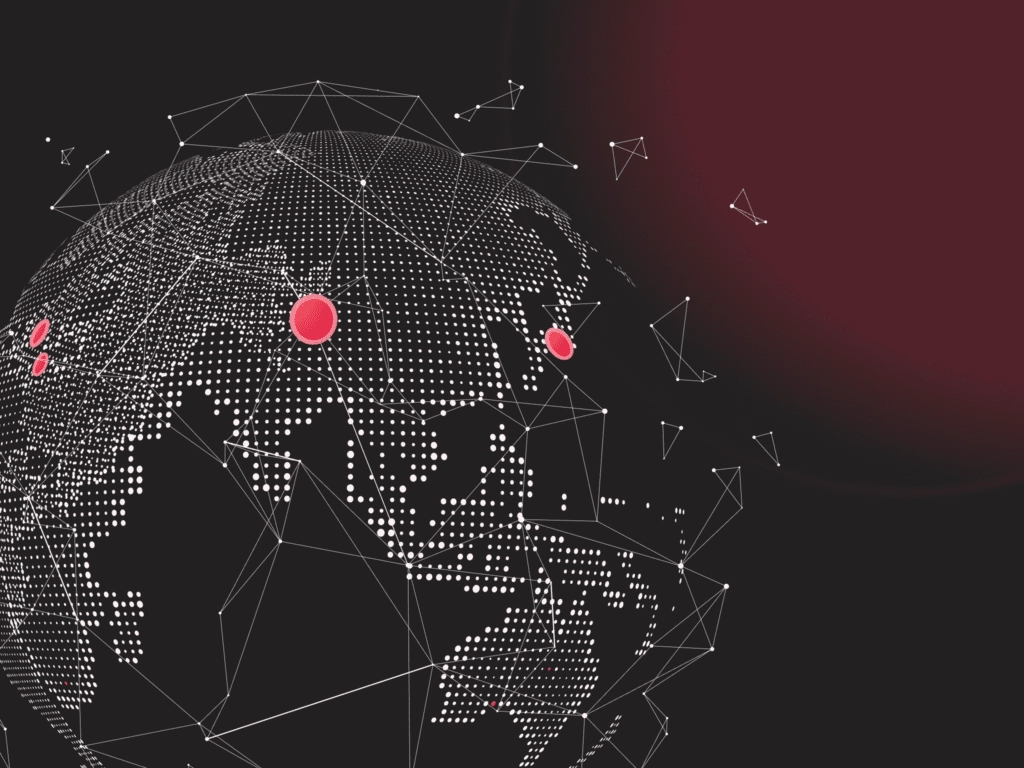 The global VPN market could reach $77.1 billion in just three years, up from $44.6 billion in 2022. As more countries slip into authoritarianism and cybercrime flourishes, internet users all over the globe are becoming more concerned about their privacy and security — and so should you.
The main reasons for installing a VPN in 2023 include:
Increased privacy. By encrypting your internet traffic and masking your actual IP address, a VPN makes it difficult for anyone to monitor your online activities and intercept sensitive data. And it can make your phone impossible to track, too.
Access to geo-restricted content. Another benefit of using a VPN is an opportunity to access location-specific content, such as new releases on streaming services and websites blocked in your country. A fun fact: even though Netflix has been trying to ban VPN services since 2015, 56% of VPN users still turn to virtual private networks to bypass the platform's restrictions.
Faster internet. ISPs may hamper your internet speed for multiple reasons — from ensuring a stable connection for users with cheaper plans to preventing you from exceeding your data cap at the end of a billing cycle. Either way, bandwidth throttling is an issue that users can successfully overcome with a VPN's help.
No ads. Many popular VPN products (7VPN included!) have built-in ad blockers. Not only do these solutions ensure a smoother, uninterrupted experience when playing games, watching YouTube videos, or researching products online. They also protect your devices from behavior trackers and adware — i.e., malicious software that runs ads on your device, often unbeknownst to you, or collects data on your browsing habits for advertising companies.
Greater safety on public Wi-Fi. With a VPN, you can protect your data, like credit card numbers and social media login information, from being intercepted by hackers who may be using the same open Wi-Fi network.
5 Tips for Choosing a Reliable VPN Service Provider
Now that you have a solid understanding of virtual private networks, their peculiarities, and their way of working, you may need expert tips for choosing the right VPN solution.
As a VPN service provider that knows cybersecurity inside out, we recommend you pay attention to the following characteristics:
Security. Yes, VPN solutions encrypt your data and anonymize your traffic — but they might contain security vulnerabilities, too! Particularly, security flaws are common for Android VPN products, not the least due to Google Play's less strict policy and developer guidelines. So, when choosing a VPN service, check out reviews on independent software and computer review websites like Wired and research information on security issues haunting popular virtual private network services. And while we're at it, try the 7VPN Android solution for as little as $1.95 monthly!
Transparency. A VPN service provider should be crystal-clear about what data they collect and how they use it. Ideally, your VPN should have a no-logs policy, meaning they won't keep records of your online activities or location. Consider using a paid service to prevent your data from being sold to advertising companies.
Speed. Some VPNs can slow down your internet connection, so look for a provider whose servers can handle large traffic volumes without major performance issues.
Server locations. When selecting a VPN service provider, see how many locations their product supports, especially if you want to use VPNs to access geo-restricted content.
Ease of use. Finally, assess VPN solutions from the interface and user experience design perspective. Is the application easy to navigate? Are the app screens visually appealing? Do the service descriptions provide enough information to make a well-informed decision? Does the vendor offer customer support through a live chat or email? These seemingly insignificant details could help you form a bigger picture and choose a product that will take your browsing experience to a new level while keeping your data safe.
Take-Home Message
A VPN is essential for anyone who values online privacy and security. By encrypting your internet traffic and hiding your real IP address, a VPN makes it difficult for anyone to spy on your phone and get hold of your data.
Additionally, a VPN can help you access geo-restricted content, bypass censorship, block ads, and stay unnoticed on public Wi-Fi networks.
When choosing a VPN provider, consider security, speed, server locations, ease of use, and customer support. With the right VPN, you can enjoy a safer, more private, and more secure online experience.
And if you still have questions about virtual private networks, contact us! The 7VPN team is only one click away!